I've got my own style, and I've always been a little bit different from everyone else.  That's ok, it's what makes me who I am, and I've never regretted it.  But recently when I purchased a new car, I was struck by how plain and dull it looked.  Don't get me wrong, it was a fine car, but it looked pretty much exactly like every other car out there.  So I found a custom license plate holder that fit my personality, and you know what?  My car looks great now, and it no longer seems to just blend into the crowd.
A Custom License Plate Holder Sets You Apart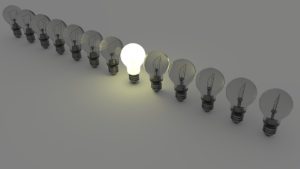 There's nothing wrong with being yourself, and that concept definitely extends to your vehicle.  If you've been looking for a way to let everyone know just who you are, consider a custom license plate holder.  We have them in a wide variety of colors, shapes, and so on, and you'll find something that fits your personality.
Maybe you want to send a message, but you don't know quite what to do.  Well, a custom license plate holder is a great way to get that done.  Or, maybe you just want to have a little bit of fun, maybe surprise someone and make them smile.  A custom license plate holder is good for that, too!
No matter what you're looking to do, a custom license plate holder can help you get it done.  If you are looking for subtle yet classy, we have a custom license plate holder that fits.  On the other hand, if subtlety is the last thing on your mind and you are looking to make a huge splash, well, guess what?  We have a custom license plate holder for you, too!
Take some time and browse our custom license plate holders.  As always, we're here to help you, so if you don't see exactly what you're looking for, or if you have a question, feel free to pick up the phone and give us a call or email us.